Carlos Hyde, RB, Cleveland Browns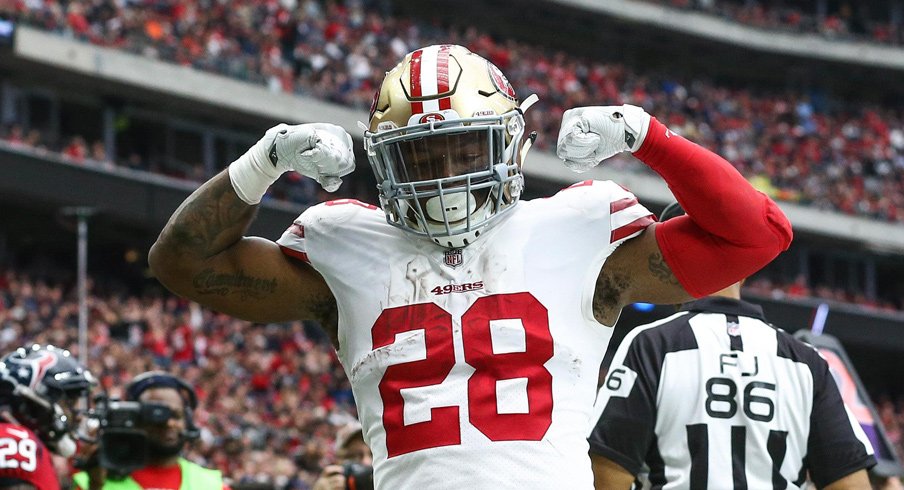 Carlos Hyde is coming off the best year of his carer and signed a 3 year 15 million dollar deal with the browns. Just when it looked like Carlos was gonna be the workhorse back in Cleveland, the Browns took Georgia running back  Nick Chubb with pick 35. That is a very high pick to be taking a running back when you just signed one. This means they aren't quite ready to hand the keys to him yet. Also 4th year running back Duke Johnson is coming off his best year as he finished 11th in PPR leagues among RBs which means he most likely will be the third down back. Hyde also joins a Browns team that is coming off a 0-16 season which were 28th in the league I rushing attempts per game. Hyde is being drafted mid way through the 6th round and the 31 RB off the board which puts him as a low end RB3 which I think is a proper ranking. However With a weak offense and a crowded back field I Hyde won't be given nearly the opportunities he was last year and don't think he is worth spending a 6th round pick on.
RBs I'd prefer: Dion Lewis, Royce Freeman, Marlon Mack
<–— PREVIOUS                                                                              NEXT—–>
Related NFL Analysis
Thanks for checking this list out! If you enjoyed this article, let us know by leaving a comment, or sending a tweet to @FrontRowNFL.